Performance parameters of electric shut-off valve Use of electric shut-off valve:
The electric shut-off valve is equipped with an electric actuator based on the shut-off valve, and the valve opening and closing is controlled by the electric device. The connection between the valve and the actuator is directly connected. The electric actuator has a built-in servo system. It does not need to be equipped with a servo amplifier. It can be controlled by inputting 4-20mA signal and 220VAC power supply. The utility model has the advantages of simple connection, compact structure, small size, light weight, small resistance, stable and reliable operation and the like. It can also be manually operated on site according to requirements, and the actuator has a hand and electric switching mechanism. In addition to local operations, remote operation is also possible.
Description of the electric actuator:
The actuator can directly receive 4~20mADC or 1~5VDC control signals from the computer or industrial instrument, 220VAC power supply, and intelligent step adjustment (PID adjustment) for the actuator drive motor according to the deviation of the valve position feedback signal and the set value. In order to achieve accurate positioning of the valve or other device with the actuator, and output the position feedback signal of 4 ~ 20mADC. Its core control component electronic servo controller is designed with modern digital technology and designed for DCS/PLC specification, integrating signal acquisition, processing, feedback and control. The original electronic brake circuit is added and the mechanical damping device is added to eliminate the inertia, which can be stopped instantaneously, without oscillation during positioning, and the positioning accuracy can reach 0.3% or more. SCR output, fast action time, stable output and high reliability.
Electric shut-off valve features:
1. The product structure is reasonable, the seal is reliable, the performance is excellent, and the shape is beautiful.
2. The valve disc, valve seat and sealing surface are made of iron-based alloy surfacing or stellite cobalt-based hard alloy surfacing according to different requirements. It has good wear resistance, high temperature resistance, corrosion resistance and scratch resistance. long lasting.
3. The valve stem is quenched and tempered and surface treated, which has good corrosion resistance, scratch resistance and wear resistance.
Various platform pipe flange standards and flange seals can be used to meet various engineering needs and user requirements.
4. The valve body material is complete, and the packing and gasketing materials are reasonably matched according to the actual working conditions or user requirements, and can be applied to various pressure and temperature and medium working conditions.
5, the operation transmission mode: manual, gear rotation, electric, pneumatic and other electric cut-off valve parameters valve material: cast iron, cast steel, stainless steel, forged steel, forged stainless steel, chrome molybdenum steel, low temperature steel.
Working pressure: national standard 1.6-32MPa, American standard: 150LB-2500LB, Japanese standard: 10K-64K.
Operating temperature: -196 ° C - 550 ° C.
Valve diameter: DN15-DN800.
Connection method: flange, wire or welding.
Drive mode: Electric.
Applicable medium: water, oil, gas, steam, etc.
Application areas: mechanical equipment, chemical equipment, general parts, industrial equipment, water supply and drainage equipment, papermaking equipment, pharmaceutical equipment, general equipment, petrochemical equipment, electrical equipment, metallurgical powder equipment, mining equipment, municipal, electronics industry, etc.
Our services and commitments:
All of our products have been rigorously tested and fully compliant with national standards. It can also be executed according to American Standard or other national standards.
We establish a business philosophy of "customer-centered, quality is life, technological innovation and development". The products are strictly in accordance with the quality management system, and the quality is reliable and the service is first-class. Adhering to the "integrity-based" spirit of enterprise, we provide professional services to our customers with excellent products.
We supply the above products, but also provide customers with customized services for non-standard products. Our warranty period is 18 months, and we provide customers with after-sales service such as accessories and door-to-door maintenance for free during the warranty period. Welcome new and old customers to call us for advice and order.
Sales hotline, 51079089; fax; 24-hour service telephone, 18917502865, online QQ, 377970930 E-mail: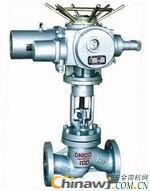 Chlorinated Polyethylene is white powder chloridized from high-density polyethylene. This product is a kind of elastomer with excellent resistance to oil, ozone and good fire resistance property. It has good mutual solubility with PVC and many kinds of plastic and rubber. It is main Impact Modifier of PVC and toughening agent of ABS, CPVC, PP, PS plastic
CPE Impact Modifier, Tyrin Chlorinated Polyethylene, Weipren CPE Impact Modifier, CPE135A Impact Modifier
Shandong Novista Chemicals Co.,Ltd (Novista Group) , http://www.novistachem.com